Gabri Christa | Director-Producer-Choreographer
Read bio »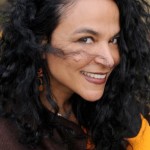 Gabri Christa is an award winning New York-based dancer, choreographer, and filmmaker. For over 20 years, her work in both dance and film has been recognized around the world. She is the recipient of a Guggenheim Fellowship for choreography and was invited to the Pangea Day Film Festival as "One of the World's 100 Most Promising Filmmakers." She is a member of the Screen Actors Guild, Women Make Movies, and New York Women in Film and Television.
Christa began her film career as an assistant producer for Almacita di Desolato (with director Felix de Rooy and cinematographer Ernest Dickerson) in the early 80s and now returns to the medium after dedicating the past 20 years to the field of dance. As part of her dance career she co-founded and performed with DanzAbierta de Cuba, performed as a member of Danza Contemporanea de Cuba, the Bill T. Jones/Arne Zane Dance Company and in her own work that has been presented in many major venues world wide.
Christa has directed music videos among other projects, and has also acted in many commercials for companies such as Bacardi, Coca Cola (3), Sprint/Nokia, and made a VH1 Isaac Mizrahi special for MTV.
Her short film High School received an ABC TV Award for Creative Excellence. All of her short films (Quarantine, Savoneta, High School, Domino, Ringshout) have screened as jury finalists in festivals that include Tokyo, Atlanta, Denver, Los Angeles, London, Amsterdam, New York (Lincoln Center), Monaca, Munich, Capetown, Shanghai, Kumming, Being, Salt Lake City as well as in several museums and galleries around the world.
Christa is currently in pre-production for Farewell My Paradise, the third and final installment in her film trilogy, "Another Building" and is preparing to make her first feature-length film.
Monica Graham | Associate Producer
Read bio »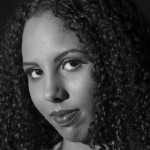 Monica Graham holds a Master of Arts in Performing Arts Administration from New York University and is currently a consultant to the Origin Theatre Company, a New York-based nonprofit dedicated to producing American premiers of work by contemporary European playwrights. In this capacity, she has developed the organization's marketing and strategic plans. Currently, she is working on a handbook for board member, to guide them through the various roles and responsibilities of a non-profit trustee.
Prior to completing her Masters, Monica has worked on theater productions in a number of capacities. From set building to stage managing, Monica has a deep understanding of the behind the scenes work necessary to bring a production to life.
Monica currently works as an Administrative Aide at NYU where she runs the day-to-day operations of a large academic department. She also works as an Event Coordinator for the Children's Media Association.
Monica also holds a professional certificate in Meeting, Conference, and Event Management from NYU and volunteers her time at events such as VH1 Divas (benefitting the Save the Music Foundation), The Stinky Ball (benefitting Thymic cancer research), and the National Alliance for Musical Theatre Festival.
Nina Jurna | Line Producer
Read bio »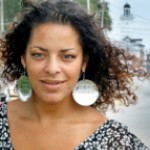 Nina Jurna studied Radio- and Television journalism at the Hogeschool Windesheim in Zwolle (the Netherlands) . After her studies and internship at among others Veronica and Radio North Holland in 1996 she went to work for the Amsterdam TV station AT5. There she worked four years as a general reporter. In 2000, Nina went to Suriname, where she was a correspondent for RTL News.  From Suriname she also reported on developments in the former Netherlands Antilles and Aruba. And she made reports in Colombia, Venezuela and Brazil. In Suriname she started the film company Fawaka Creations and produced and directed mostly in co-production with Dutch television, all kinds of documentaries and feature films.
Since 2011, Nina Jurna has become South America correspondent for RTL Nieuws, posted in Rio de Janeiro (Brazil).
Brian O' Carroll | Director of Photography
Read bio »
Brian O' Carroll: A native of Dublin, Ireland, Brian has been working in the documentary and commercial film world in New York City for over twenty years. After studying Engineering at Trinity College Dublin he moved to New York in 1985 and began a career in Film and Television, working extensively as a documentary cinematographer. Brian has since proved himself as a prominent Music Video, Commercial, and Feature DP / Director.
Brian's commercial work includes spots for Nike, GE, Warsteiner, Mudd Jeans, Motorola, Air Canada, and WNBA with P.S.A's for Partnership for Drug free America and U.S. Paralympics. In '06 the faux P.S.A MarcandTom.com, which caught a lot of industry attention in Shoot and Boards Magazines, won a Bronze Lion at Cannes in '05.
Music Videos include "Jizz in my Pants" (Lonely Island), Masta Killa's "Old Man", a collaboration with Babyface Edmonds featuring Wu Tang Clan and ODB, and "Wake-Up" with Mary J. Blige, Wyclef Jean, Jamie Foxx, and Missy Elliott. Other videos include Crystal Method, Ours, The Heavy, Steve Earl, Midnight Youth and Boyz II Men.
Brian has photographed many documentaries including "Heroes of Ground Zero", a story of two firehouses in NYC in the days immediately following the September 11 attacks on the World Trade Center. Other clients include PBS, Discovery, National Geographic, and BBC and Channel 4 in the U.K.
Over the last 7 years Brian has completed about twenty shorts and five features. "Conventioneers", a film about a doomed love affair between a republican and a democrat shot with the RNC in New York as a backdrop, won the IFC 2006 John Cassevetes Award (best feature under $500k), and was an official selection at the 2005 Tribeca Film Festival. Brian also co-produced the film.
2007 saw the completion of films "Winter of Frozen Dreams", an indie feature with Thora Birch and Keith Carradine, and "No Money" with director Rania Ajami. Brian accepted the prestigious Emerging Cinematographer Award in 2007 from the ICG for a short entitled "Cherry Bloom". In 2009 Brian shot a short art film with David Carradine and director Michael Maxxis titled "8 for Infinity", which was entered in Cannes 2010 and also won a ECA award in 2011. He also shot NYC's Mayor Bloomberg's re-election Campaign. January 2011 saw the completion of another short "Angel" with director Ruan Magan.
In production for 2011 are two feature projects, "Echo Prime", an existential/sci-fi indie  to be shot in Dubai , and  "Blue Caprice" with director Alex Moors. Blue Caprice shot on Brian's Alexa, completed principal photography in October 2011. He then shot an 8 hr Drama/Doc for History Channel called "The Men Who Built America" also with an Alexa.
Brian resides in the Lower East Side of Manhattan.
SNG film | Co-Producer
Read bio »
SNG film/Studio Nieuwe Gronden focuses on producing feature films and documentary projects with a personal and idiosyncratic element but not to the exclusion of any commercial potential. Digna Sinke has taken over from the late René Scholten, who ran the company for more then 20 years. The aim remains the same: to produce interesting films with cinematographic quality.
More information at /www.sngfilm.nl.
Sara Juli | Fundraising Consultant
Read bio »
Sara Juli is the Founder/Director of Surala Consulting, a NYC-based fundraising consultancy specializing in strategic fundraising solutions. She is fortunate to work with individual artists, small non-profit organizations and for-profit companies looking to donate funds. Prior to starting her own company, Sara was the Director of Development at Dance Theater Workshop in New York City where she was responsible for coordinating all aspects of their major gifts program including Institutional Giving, Individual Giving, Board Development, stewardship, and cultivation of top tier donors.  Prior to Dance Theater Workshop, she worked as a grant writer for American Dance Festival and General Manager for Dixon Place. She has also been creating and performing innovative solo work in New York City for the past nine years and has toured her work in New York City, nationally and internationally to Holland, Australia, New Zealand, London, and Russia.  She holds a B.A. in Dance and Anthropology from Skidmore College.  Her email is suralaconsulting@gmail.com
Vernon Reid | Composer
Read bio »
Vernon Reid was born in London, England but spent most of his childhood in Brooklyn, New York, where he grew up listening to an eclectic variety of pop music ranging from Dionne Warwick's hits to the Temptations "Psychedelic Shack". At the age of 15, inspired by Carlos Santana, Vernon's career as a guitarist began. He attended Brooklyn Tech, and had the opportunity to study guitar privately with jazz masters Rodney Jones and Ted Dunbar. In the early 1980's while working with jazz drummer Ronald Shannon Jackson's Decoding Society, Vernon's reputation began to grow and the group Living Colour was born as a trio in 1984. Around the same time, Reid and journalist Greg Tate formed the Black Rock Coalition. In many ways, Living Colour is the embodiment of the Coalition's stated goal: a new freedom of expression for black musicians. Living Colour released four albums and sold over four million records worldwide, winning numerous awards including, two Grammy Awards, two MTV Music Video Awards, two International Rock Awards and several New York Music Awards. Vernon has appeared as a guest guitarist on the records of a many diverse artists: Jack DeJohnette, Public Enemy, B.B. King, The Ramones, Mariah Carey, Mick Jagger, Tracy Chapman, Eye & I, Family Stand, Carlos Santana, and others. Vernon has composed music for choreographers Ralph Lemon, Donald Byrd, Bill T. Jones/Arnie Zane Dance Company, Marlies Yearby Dance Co and others.
Vernon has scored the music for a number of films, including Fresh Kill, Johnny Mnemonic and E Minha Cara/That's My Face and the twelve Disciples of Nelson Mandela and all other films directed my Thomas Harris. He also frequently scores other documentaries among others: Ghosts of Attica (Court TV, PBS) and Almost Home.  Other film music credits include music supervisor for Mr3000 (Disney). Recent film credits include the score for a documentary on Angela Davis: Searching for Angela
Jon Madof | Musical Collaborator and Advisor
Read bio »
Guitarist and composer Jon Madof's musical collaborations cover the spectrum of the vibrant New York City music scene, from recordings and sold-out shows with John Zorn and Marc Ribot to genre-busting work alongside Frank London, Matisyahu and others.
With his 'Jewish power trio' Rashanim, Jon has recorded four full-length CDs for John Zorn's Tzadik Records. Rashanim ('noisemakers' in Hebrew) combines the power of rock with the spontaneity of improvisation, deep Middle Eastern grooves, and mystical Jewish melodies. The band also includes Shanir Ezra Blumenkranz (Cyro Baptista, Anthony Braxton) on bass and Mathias Künzli (Lauryn Hill, Yo-Yo Ma) on drums and percussion. Rashanim performs extensively throughout the US and Europe.
Jon's newest project is a large ensemble called Zion80, performing the music of Rabbi Shlomo Carlebach set to arrangements inspired by Nigerian afrobeat master Fela Kuti. Zion80 will be in residence in the summer of 2012 at The Stone in New York City, and will release a CD on Tzadik Records in early 2013.
In addition to his other performances and recordings, Jon has composed music for film and television. He lives in New York with his wife and three children.
Marilys Ernst | Sound Designer / Music Editor
Read bio »
Marilys Ernst is a recipient of the 2002 OBIE for her video contribution to the Foundry Theatre's production of TALK.  Through a grant from The Greenwall Foundation and Brooklyn Arts Council, she was the commissioned artist for Red Dive's 'living documentary' called Peripheral City about the history of the Gowanus Canal in Brooklyn.  Her work has been featured at Aaron Davis Hall, The Anthology Film Archive, the American Museum of the Moving Image, Dance Theatre Workshop, The Public Theatre, P.S.122, and the Grande Prix International Video Danse Festival among others. She has collaborated with Gabri Christa on several Multi Media productions. Also a musician she does sound design a music editing in addition to her design work.